'Buoyant' sector leads to new promotions and new starters at EYG Commercial
11th May 2022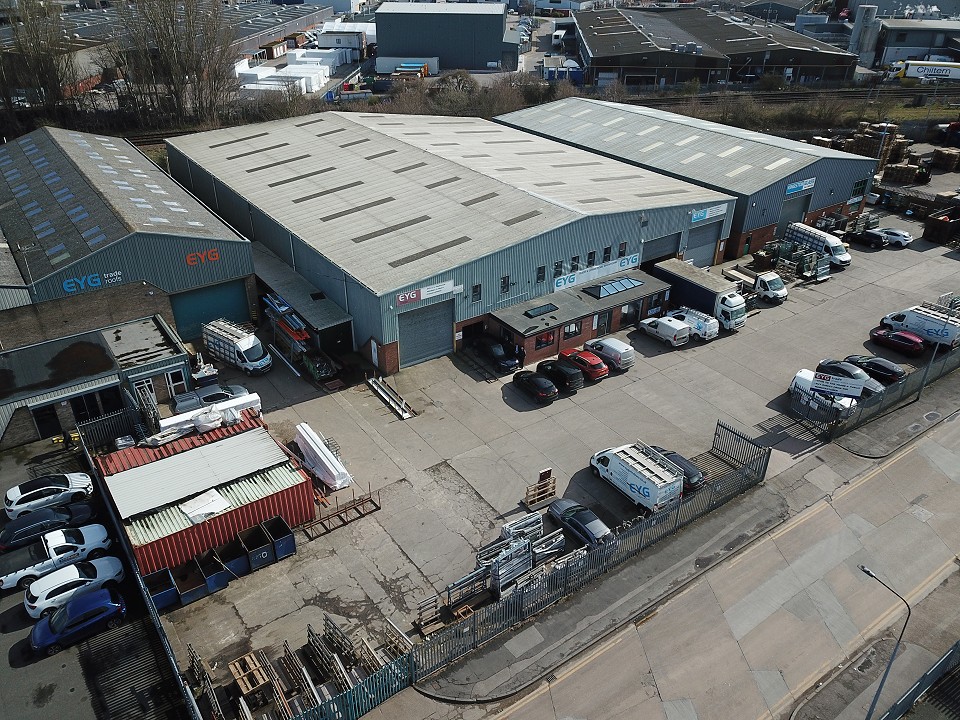 EYG has made four new appointments in their commercial division as the business continues to grow and attract major contracts.
EYG Commercial's existing Quantity Surveyor, Steve Drury, has been promoted to Commercial Manager; and Contracts Manager Neil Coxon has been promoted to Senior Contracts Manager.
We have also welcomed two new starters as the commercial division continues to thrive and expand.
Kevin McConnell joins us as Installation Manager; and Courtney Sowersby has been taken on as a new Trainee Quantity Surveyor.
EYG's Managing Director Nick Ward said the new appointments and promotions reflect the continued fast growth of the commercial department, which is currently seeing one of its busiest periods in many years.
He said: "The newbuild sector is so buoyant, and we are winning a lot of new contracts in this sector. In an industry which has seen supply chain issues and long lead times, we are finding we are managing to secure contracts because we have a very strong supply chain and are reliable.
"We continue to see really strong growth and these new staffing changes reflect our success in this area," he added.
Steve joined us in November as a Quantity Surveyor after running his own building company in Lincolnshire. His new role will involve him overseeing the smooth running of the daily operations of the business.
He said of his new appointment: "I will be overseeing all the day-to-day running and everything related to finance. The position had been vacant when I started, and my colleague put me forward for this role after seeing that I could do it.
"I am really looking forward to it and excited for this new opportunity."
Steve has been joined in his department by new-starter Courtney Sowersby, who has been taken on as a Trainee Quantity Surveyor.
Courtney, 24, from Hull, had previously worked at Hull University for four years where she ran the busy maintenance team.
She will be studying for a QS degree alongside working in her day job.
Courtney said: "I hope to start my studies in September and this industry is something I am really interested in.
"I gained an interest in construction while working in my previous role, so this is a really great opportunity."
Kevin, who previously ran his own modular building company for several years, said the role is a new personal challenge for him.
He said: "This is a new area to me, but it's going well. My colleagues have been really helpful while I settle in, and I am learning so much about the industry. I have always worked in the commercial sector but am now learning about the domestic housing market as we are working on a lot of domestic housing projects, so it's new and challenging, but it's enjoyable."
For Neil, who has been with EYG for 23 years, his promotion represents continued career progression from when he first started out as a trainee installer when he was just 19.
Neil firstly became a trained Installer, then Site Supervisor, and more recently was Contracts Manager.
He has now been promoted to Senior Contracts Manager with overall responsibility for the team, to reflect his vast experience within the business.
We wish all of them the best of luck in their new roles!